remembrance trails
Hello fellow Blogreaders!
I've finally found a moment to catch up with the blog. First, a photoshoot that Justyna and I made in the first days of October. Justyna Sancja Milenkiewicz was responsible for make up, posing and stylization. Characterisation and further stylization were made by Dominika Cianciara. Our battlefield were abandoned allotments. The state of those corresponded well with the state of our main charakter. Come with me on a memory trail journey…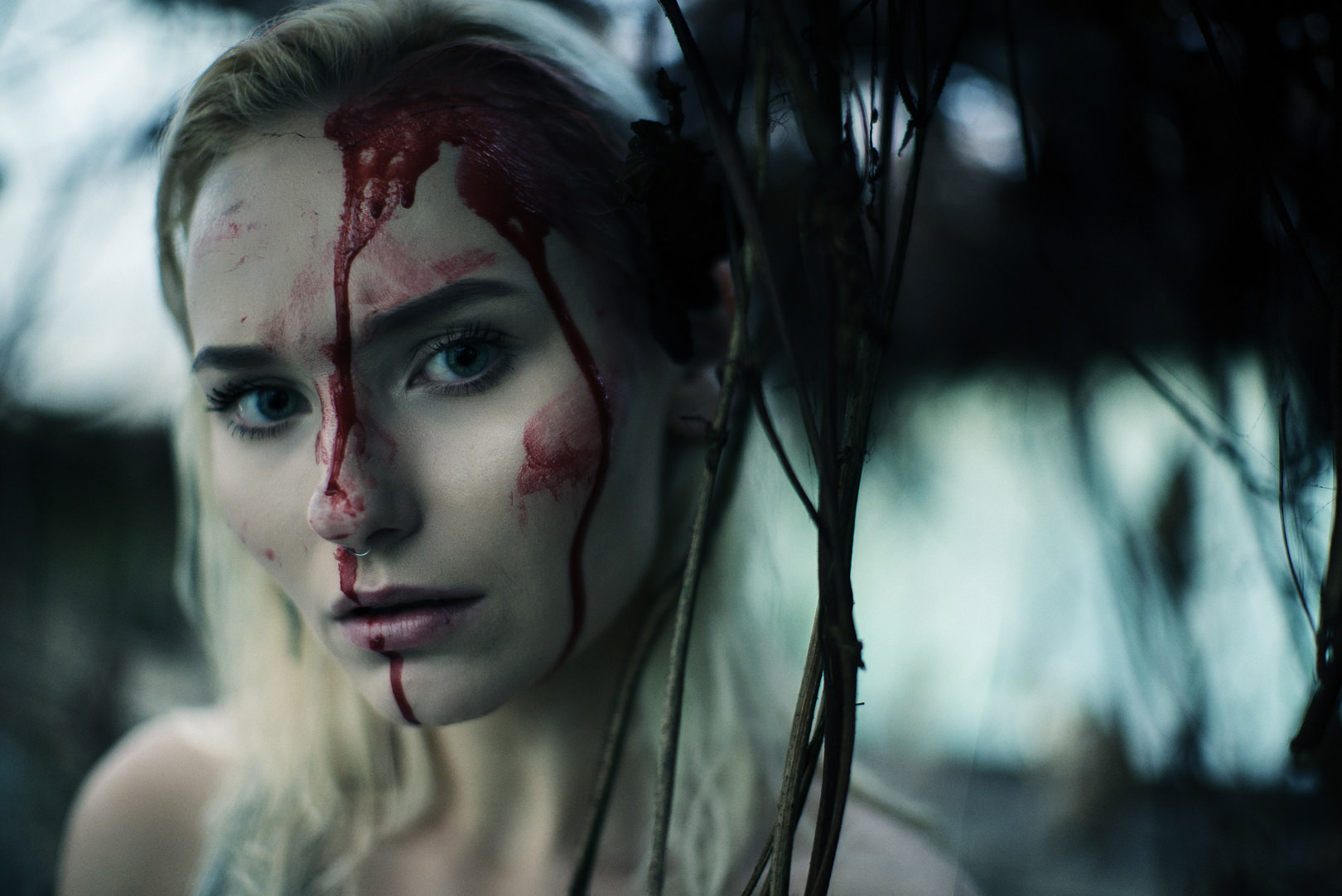 A few words complementing the project, written by Justyna:
You should remain a hole in my memory
A bullet hole burned inside my head
Causing many disfunctions
Many behaviours that can only be called
a defect, as a result of severe damage
in the frontal lobe, made by the bullet and gun pellet
without any hope for cicatrization
and without any chance to gather what fell out
and to put it – no matter how, back together.
You don't deserve much
You deserve to be forgotten
To nonexist in anyone's world
To be absent from any reality other than your own, private one, miles away from the rest of the world.
For the safety of this world here, the world which is a mile closer from you.
Ig we understand one another well, please
rip your story off from my head,
I'd love to say goodbye to it for good
And to say goodbye to you
And not remember your name any more.
However, despite the total oblivion,
I wouldn't like to accidentally
walk into this distanced "world of yours".
Because if we stop knowing and remembering one another once and for all
it could happen that we would meet as if it was the first time
and once more you'll be a horrible man.
So horrible that I'll fearfully loose
much kindness on the way, and bitterness will get me because,
also from fear, I won't trust anyone who trusted you.
And just in case, I won't trust anyone at all.