No Future – Lookbook – Katarzyna Fabiańska
Hello fellow Blogreaders!
Last weekend I made a lookbook photoshoot, where I tried to break the majority of the rules I stick to everyday. I used an ultrawide lens with the focal length of 16mm (full frame), plus I took the photos from a frog perspective, often framing at the joints, I wasn't keeping the horizon straight, breaking vertical and horizontal lines. So as you can see, I broke most of the good photography rules, and I was having tons of fun while doing so. Not only did it give the photos much energy, but it also made me realize how limited we are in our creative work when we try to keep all the rules, and how liberating and fun rejecting them is.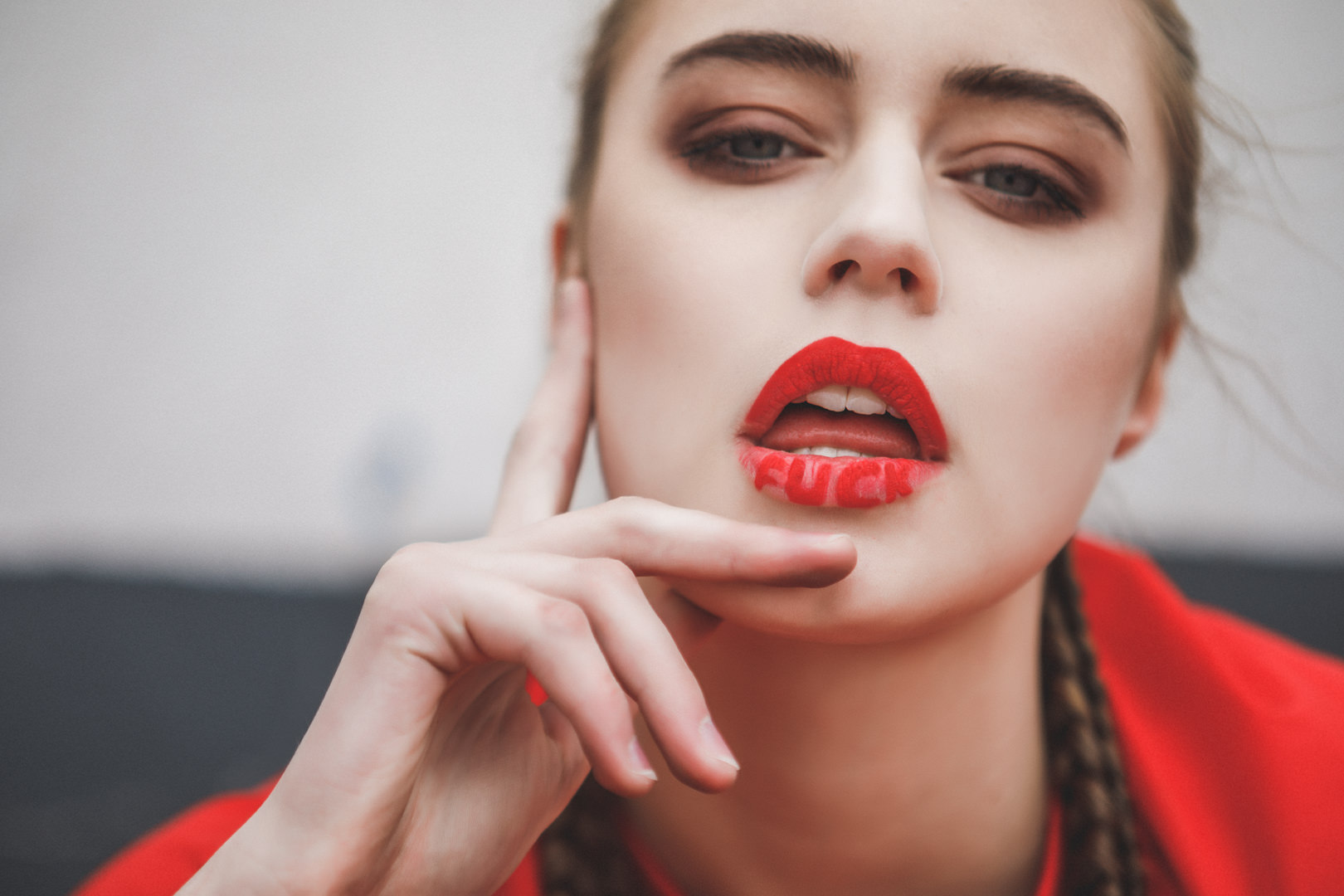 The whole team deserves a song of praise. I'd like to thank Kasia Fabiańska – the designer, who gathered the whole fantastic team, for giving me complete freedom of taking photos and choosing the place, and of course for creating this ultra photogenic and aggressive collection. I also want to thank our models – amazing Scheherezade Kondartowicz and super sharp Bartek Malarz, who debuted in front of the camera and did an absolutely great job – for conveying the mood and for their wonderful spirit of youth. The hair and make up were done by Asia Huczko, and our good spirit of getting things right was amazing Karolina Głogowska.
A big thank you to Avenida Poznań for letting us use their space – the top floor of their car park was a total hit, and we've had no problems with getting a permisson for taking photos there.
Introduction to the No Future collection – Kasia Fabiańska:
The collection of teen clothing was inspired by the 1990s. The main inspiration for the collection were subcultures of hip hop and punk rock, which were common in Poland. These two very specific teenage subcultures share an exceptional expression and original aesthetics, with distinguishing pieces of clothing. The popular at the time, sometimes quite aggressive, highly distinctive aesthetics was intentionally modified in this case. From the perspective of my professional designing experiences, I tried to create a more nostalgic, yet unique collection. The original prints, because of their colours and stylistic motives, give silhouettes a more dynamic feel.
Technical stuff:
I took the photos using natural light of totally overcast sky, with a little help of reflector. The camera was my beloved 5d mk4 paired withCanon 16-35 f2.8 II L lens. The majority of the photos was taken with 16mm, for som eof the details and portraits I used Canon 24-70 f2.8 L na 70mm lens. When it comes to postproduction, I faded the blacks with a curve and added some grain. The colours came from the 5d Camera Standard profile, I liked their sharpness and I've decided not to correct the slight burnouts in reds.